How Dealerships Can Maximize Their Sales This Holiday Season
As we approach the end of the year, holiday car sales are upon us with Black Friday and Christmas being the tentpoles of many dealerships' end-of-year sales strategies. With so many dealers competing to land price-conscious car buyers, how can your dealership leverage the holidays to finish the year strong?
Another important contributor to this competitive season is ongoing microchip shortages and continued production delays. With limited inventory and few OEM incentives, dealers need to rethink how they approach their year-end sales events to maximize their available opportunities in 2022.
3 Ways Dealers Can Maximize Holiday Sales
In this blog, automotiveMastermind shares 3 ways dealerships can maximize their holiday sales and sell more cars:
Get a head start on identifying and targeting the best prospects for your holiday sales offers
Use your service drive as a conquest and upsell tool
Adjust your holiday sales standard practices for today's customer
These tips will help your business with upcoming holiday car dealership sales events by guiding your store to success. You'll be able to overcome auto inventory shortages while reimagining your year-end sales events, as well as understanding:
How year-end sales have changed
How dealers are changing their marketing strategies
New opportunities for year-end sales events and messaging
Get a head start on pre-orders and reserved sales
Getting a head start on your holiday car dealership marketing is key to staying ahead of the competition. With fewer brand incentives and deals than in previous years, it's critical dealers take a targeted and proactive approach to their holiday marketing. The time to begin your holiday auto sales process is as soon as you know what offers will be on the table.
At this point, you should turn your analytics tools loose on your potential customer base to identify and rank the prospects who will be most likely to buy the vehicles you're selling. In order to highlight the customers who will be most likely to jump at the opportunity to trade in and trade up, Mastermind factors in:
Once you have prospects identified and ranked by likelihood of purchase during the sale, with their individualized Behavior Prediction Score™, the next step is to engage them with effective and personalized marketing. These communications will maximize their likelihood of connecting to your dealership and entering the process of buying a car. This is where the science of data meets the art of automotive sales, and it's never more important than during a crowded holiday sales season.
Predictive dealership marketing software is much more than printing someone's name on the mailer. It's an integrated and data-driven process of delivering the right message, in the right format, at the right time, to the right person. Once you have the prospect in the showroom, make sure your sales and F&I team are armed with data-driven customer insights, including deal parameters and personalized talk tracks, to help close the deal.
Service drive shines during holiday sales
Holiday sales are a great time to lean heavily on vehicle service conquest and relationship marketing, to generate prospects and fill the sales pipeline before the year is done.
Ahead of holiday sales, make a special effort to get customers in the door with vehicle winterization offers and other service specials, focusing heavily on local prospects. Afterall, service is a local business with most people getting their vehicle serviced within a 10-mile radius of their home.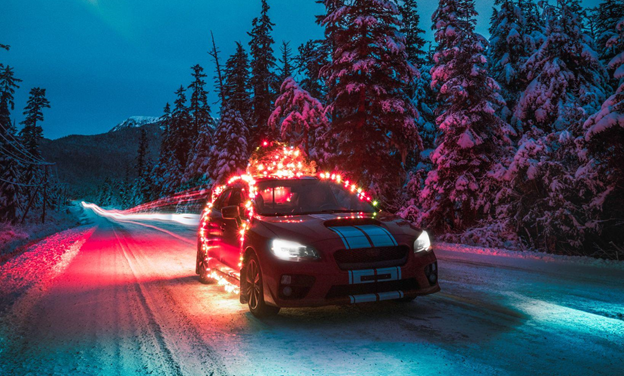 The run-up to the holidays is a good time to look at the communication structure between your service and sales teams. Assess your dealership's service team by asking:
Do you have people whose responsibility it is to ensure that the handoff between service and sales is seamless from the customer's perspective?
Are your service personnel incentivized to help identify sales prospects?
Does turning a large-ticket service customer into a sales prospect penalize your service department's numbers (creating a disincentive for them to make that handoff to sales)?
Switch up your dealership's holiday sales tactics
Your customers don't want to be stuck at the dealership for hours, working through paperwork, especially during the holidays. You can solve this by inviting your prospects to "Preload Black Friday" by handling F&I and other paperwork remotely ahead of time. And since affordability remains a concern for consumers and contract lengths extend further into the future, more than ever before.
This creates challenges and opportunities for creative dealers to work with customers who want to surprise a loved one with a new car, but need their signature on the F&I paperwork. Consider the other ways you can help the gift-giver create that special moment they hope to provide.
Tips for Year-End Holiday Sales Events
Dealers and customers tend to know what to expect when it comes to year-end sales events. These showcase festive ads featuring Santa's sleigh being led by a luxury vehicle, SUVs crashing through the snow and the ubiquitous giant red bow on top of a brand-new car in the driveway or garage.
As the continued microchip shortage and countless production delays occurred this year, the holiday season and year-end sales events have been looking vastly different than before. As more OEMs scrap traditional holiday and year-end sales plans and pivot their approach, it's critical for dealers to stay ahead.
Shift of year-end sales
Not only are there limited vehicles left on many dealers' lots still, but those vehicles are also already selling at record highs. The chances of an OEM throwing a "December to Remember" sales event is slim. That doesn't mean brands and dealers should stop communicating with their audiences. In the past, many brands have exchanged everything-must-go holiday promotions for brand-forward campaigns and advertisements for future vehicles.
How dealers have changed marketing strategies
As brand loyalty has previously plummeted in correlation with the industry's supply, dealers are being forced to rethink their approach. To proactively protect their customer base, dealers need to stay in consistent communication with their loyalty audience. This means offering transparent messaging that builds trust and sets realistic expectations with buyers rather than hard selling them on what's on the lot.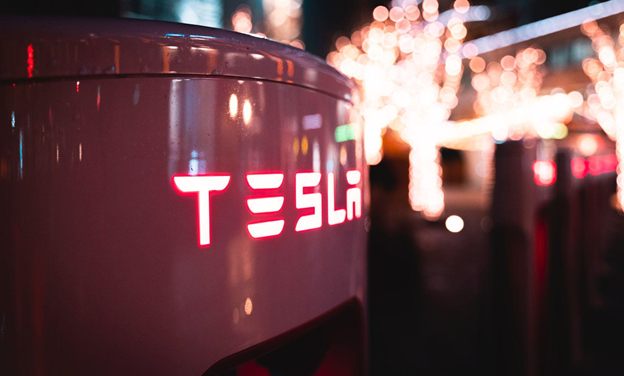 Ensure this messaging is consistent across all your platform, including your website, and can confidently be explained by your sales team.
New Opportunities for Sales Events and Messaging
Taking Advantage of Pre-Owned Sales
In addition to building awareness and brand loyalty, there are numerous other opportunities for dealerships during the holiday season as customer demand remains high, especially when it comes to pre-owned inventory sales and vehicles.
As COVID-19-driven lease extensions expired last year, offering some brands and dealers a unique opportunity to take advantage of the growing segment and build brand loyalty.
Pre-Orders & Reserved
For dealers with little to no inventory, look for new ways to help the gift-giver purchase a car at a more immediate rate for gift-giving. For example, many dealers are looking to pre-orders and reserved sales to help get customers the vehicle they want, even if it's not delivered in time for the holidays.
Leverage the Service Drive
Finally, as inventory shortages continue to motivate customers to hold on to their vehicles longer, look for opportunities to engage customers in the service drive. Aside from being an invaluable source of pre-owned acquisitions, the service drive affords your team countless opportunities to:
Proactively engage customers
Build rapport
Promote customer loyalty long after each sale
Drive service appointments and revenue by offering promotion service specials as customers prepare for the holiday driving season.
Conclusion
The tightening auto sales market hasn't resulted in many past "few years of good cheer" for many dealers. That said, combining cutting-edge data analytics with sales and marketing best practices allows dealers to close more deals.
Dealers don't have to be left completely out in the cold. As ongoing inventory shortages are changing the ways OEMs plan their holiday incentives, it's important dealers reimagine their year-end sales events and embrace all the opportunities that remain. If you're seeking more insight on your dealership's ability to turn holiday sales into strong sales numbers, contact us to set up a demo.