How Dealerships Can Sell Smarter in 2023
Auto dealers have faced various challenges and opportunities in recent years, from rapid digitalization during the pandemic to seemingly endless inventory shortages even into 2023.
While inventory levels and OEM incentives are gradually returning, customer buying habits, on the other hand, have been permanently altered. To maximize available opportunities in 2023,
dealers need to reconsider not only their marketing strategies, but their overall dealership customer experience.
As the dealership buying experience continues to grow more important to customers' purchasing decisions, personalizing every step of a buyer's journey has become critical to proactively preventing loyal customers from:
Defecting
Conquesting new customers
Keeping customers engaged over time
In this blog post, we'll share insights and best practices for auto dealers to sell smarter in 2023 including:
Dealership challenges and opportunities related to changing buying behaviors
How the dealership buying experience is changing
Proactively preventing customer defection
Identifying and engaging conquest sales leads
Tips to improve the dealership customer experience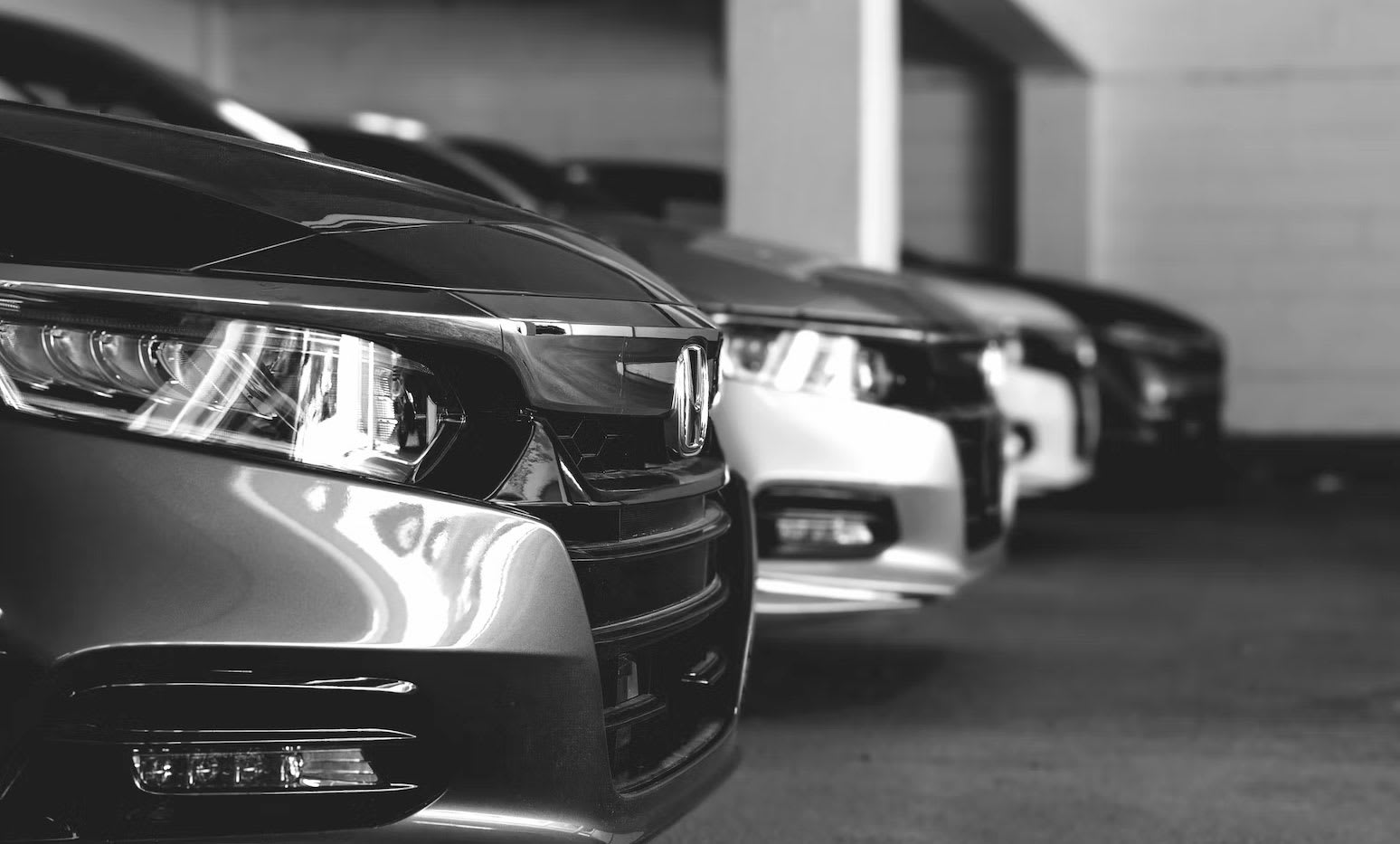 Understanding the Challenges & Opportunities Related to Changing Buying Behaviors
Consumer buying habits in the automotive industry have been changing dramatically in recent years, due to various external factors like:
Technological advancements
Environmental concerns
Shifting demographic trends
According to an analysis by S&P Global Mobility, a combination of industry factors and macroeconomic conditions could trigger a potentially fierce battle among OEMs for market share in the automotive industry this year. While OEMs' recovering inventories are increasing dealer stock, interest rate hikes and economic headwinds are continuing to dampen customer demand. In turn, this behavior is likely pushing OEMs and dealers to begin offering incentives and discounts once again.
For dealers who have grown accustomed to huge profits, weakened customer demand will require a renewed focus on pricing, incentives, and other strategies to stay competitive in the market. Similarly, sales teams that have grown comfortable with the limited sales climate that inventory offered in recent years will now need to reassess how, when and why they're engaging customers.
For example, in a recent Vehicle Buyer Journey survey conducted by S&P Global Mobility, 70% of U.S. customers said they would be willing to select a dealership further away from their homes, because the retailer allowed for more online purchase/comparison options.
Not only are customers willing to drive longer distances for the vehicle they want, they're willing to wait longer. In the same survey, 56% of U.S. respondents said they would be willing to wait more than one month for delivery of an ordered vehicle, while 30% would be willing to wait more than three months.
Despite these changes, some consumer buying habits have remained relatively consistent with 82% of U.S. car buyers still wanting to test drive a representative model of their planned vehicle purchase before putting down their deposits. That survey statistic is nearly identical to the 84% who had the same preference prior to the pandemic.
Dealerships can capitalize on this trend by offering more customization options and encouraging pre-orders, which can help reduce inventory costs and improve overall customer satisfaction. However, they must also ensure that they can deliver on their promises and provide timely updates to customers throughout the delivery process.
How to Ensure You're Seizing Opportunities
With customers willing to drive further and wait longer to find the vehicle they want, dealers need to differentiate themselves from competitors by taking a data-driven approach to loyalty and conquest customers, including:
Identifying
Prioritizing
Engaging
To put it simply, seizing opportunities in the automotive industry today requires a greater focus on customer experience, and use of customer data, to personalize the buying experience at every touchpoint.
Prioritizing the customer experience from the beginning of a buyer's journey requires dealerships to provide personalized and seamless customer experiences across all touchpoints, from online research to in-person test drives through post-purchase support.
By leveraging first and third-party data, dealers can better understand their customers, enabling them to tailor their communications to meet their customers' needs, as well as prioritize their marketing efforts. By collecting and analyzing data on customer behavior and preferences, companies can:
Identify trends and opportunities
Optimize their marketing spend
Improve the effectiveness of their campaigns
Improving Your Customer Retention
Customer retention is a crucial aspect of the automotive industry, especially as industry-wide brand loyalty still remains low. To proactively prevent customer defection as buyers return to market, dealerships need to focus on building strong, long-lasting relationships with their customers by providing excellent service and regular personalized communication.
One key way to stay in communication with buyers after the sale is through dealership loyalty programs, which incentivize customers to return to the same rooftop for future purchases and service. The service department serves an important role in:
Building customer loyalty
Enabling the dealership to build trust with customers over time
Establish themselves as reliable partners in the lengthy ownership experience
By providing regular maintenance, repairs and other services, dealerships can create a sense of value and ensure that their customers remain satisfied and loyal over the years between purchases.
Finally, personalized communications are also essential. Tailored communications allow dealers to demonstrate they understand their customers needs with targeted offers and messaging, personalized to each individual customer at their unique stage of the buying journey.
Identifying & Engaging Conquest Sales Leads
Identifying and engaging conquest sales leads is another essential component to dealer's marketing strategies, as it enables dealers to expand their customer base and fuel future sales.
In order to effectively and profitably increase their market share, dealers need to analyze customer data to identify, rank and engage their best prospective sales leads.
By leveraging advanced dealership marketing tools and technology like Mastermind, dealers can largely automate the process of analyzing customer data to identify potential leads based on demographic data, buying behaviors, financial insights and more. From here, dealers can engage buyers with targeted and personalized marketing campaigns that resonate with conquest audiences.
Another effective approach to conquesting new customers is leveraging social media advertising. This hyper targeted method empowers dealers to fuel their marketing efforts with additional touchpoints that help maximize the ROI of their marketing spend.
Additionally, dealerships can also benefit from offering a customer referral program, as satisfied customers are often willing to recommend their preferred dealership or automaker to friends and family. By creating a positive customer experience from top to bottom and encouraging referrals, dealers can tap into a powerful source of leads and grow their customer base over time.
Helpful Strategies to Improve Customer Experience
Finally, delivering an excellent customer experience is crucial for companies to retain their customers and expand their market share as customer buying behaviors continue to change.
Offering a seamless buyer experience online and in-person is more important than ever. Dealers can enhance customer satisfaction and increase the possibility of repeat business and positive reviews, by utilizing digital platforms that streamline the purchasing process to reduce customer stress.
For example, by allowing customers to browse their inventory, customize their finance options and schedule appointments online, dealerships can streamline the path to purchase, reducing the time and effort required for customers to make a purchase.
Another effective strategy is the use of virtual test drives, which can allow customers to experience the vehicle without having to leave their homes. Made especially popular during the restrictions of the pandemic, this approach can significantly improve the convenience and speed of the purchase process, as customers can complete the necessary steps from the comfort of their own homes.
Conclusion
While dealers may have started the year off on a high note, they may need to rethink their approach to sell smarter in 2023.
Recovering inventory levels and economic headwinds are likely to dampen demand. To remain competitive, dealers will be forced to adapt to changing buying behaviors to retain loyal customers and increase their market share, by focusing on:
Pricing
Incentives
Other targeted strategies
By personalizing every aspect of the buyer's journey, dealerships can build loyalty, retain existing customers, and win new customers. As the year progresses, dealers must stay vigilant and fine-tune their strategies to capitalize on shifting market conditions while maintaining customer satisfaction at the forefront of everything they do.
Interested in learning how to increase customer retention at your dealership? Mastermind can help you drive customer loyalty and win new customers, even in the most challenging environments? Contact us for a free demo.