How To Maximize Dealership Sales Team Profitability 
As 2023 continues and challenges left behind by lingering inventory shortages persist, it's imperative that dealers prepare their sales managers and representatives with the tools they need to succeed with auto buyers throughout the year.
Looking for untapped profitability within your dealership may seem like an endless task with little to no reward; however, for proactive dealerships aiming to maximize their profit margins, leaning heavily on data and predictive marketing tools has led to lucrative months. This is the case even during the most volatile recent months of the market.
Utilizing data and marketing tools to connect with customers looking for exactly what you have on your lot directly supports your ability to maximize the profitability of your dealership's customer portfolio. In order to support this type of efficient process and maximize profitability, dealership teams, including the service and marketing departments, need to leverage data to identify and maximize their most profitable sales and pre-owned acquisition opportunities.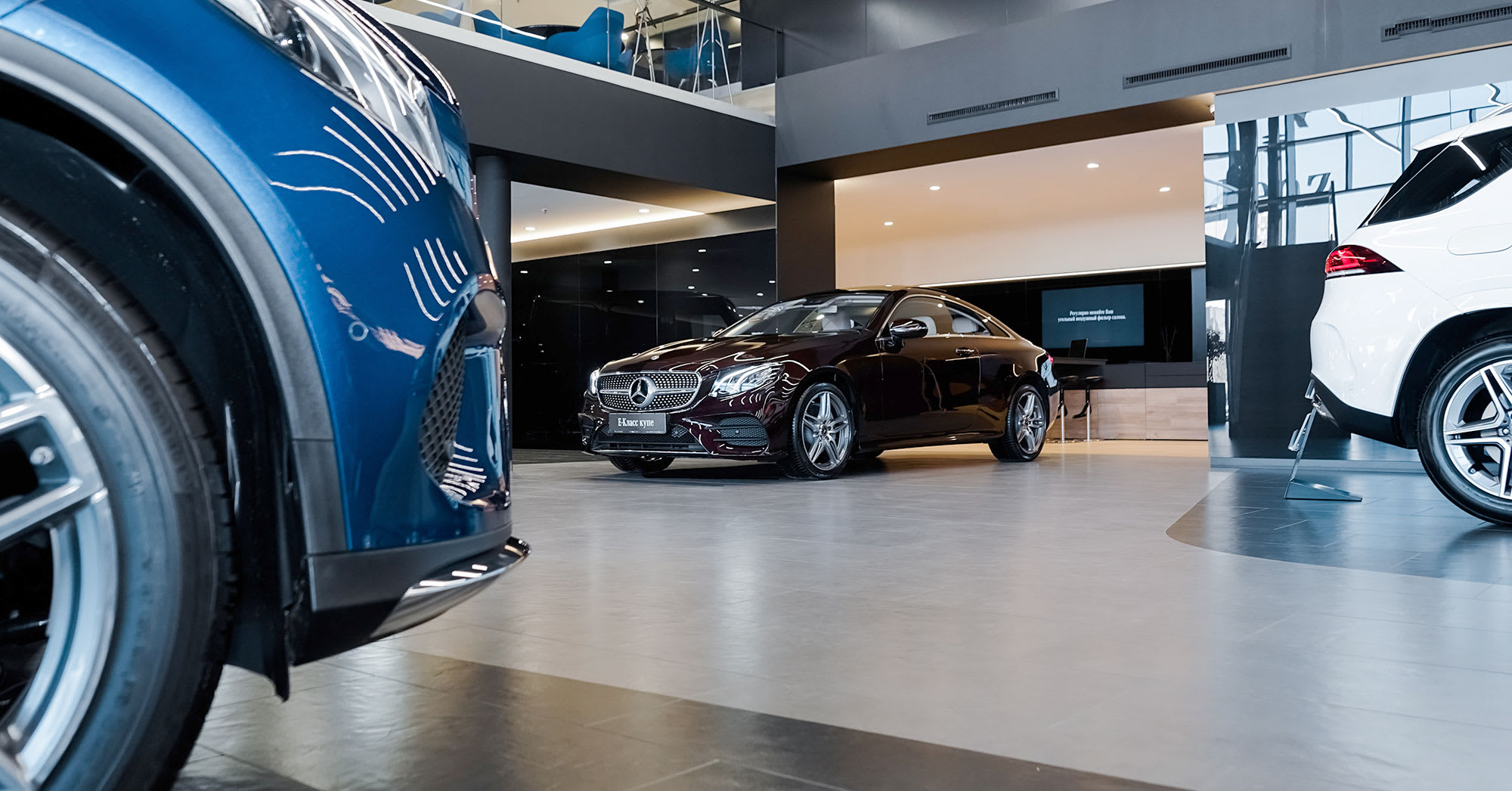 In this blog post, we will highlight specific ways auto dealers can maximize their sales team by walking through how to increase dealer profitability, including:
Opportunities to maximize dealership profitability in 2023
Supporting sales profitability with predictive marketing
Improving efficiency with data integrations
Sales and service team strategies to maximize ROI
Importance of Profit-Maximizing
When it comes to month-to-month success, it seems obvious that dealers should be aiming to leverage every opportunity. That said, many take deals off during busier months, chalking up a sale to a sale and moving on, rather than attempting to maximize every aspect of the deal, from the trade to the F&I box. Then, when it comes to slower months, poor habits have been formed, and deals continue to slip through the cracks.
S&P Global Mobility recently found recovering inventories are increasing dealer stock, while interest rate hikes and economic headwinds will dampen demand, forcing OEMs and dealers to make deals once again. A combination of industry factors and macroeconomic conditions could trigger a potentially bloody battle for market share this year.
Automakers and dealers that have grown accustomed to huge profits on vehicles sold as soon as they leave the factory will see a return to traditional conditions of accumulating showroom inventories and the need for incentives to move the metal. With limited inventory and few OEM incentives, dealers need to rethink how they approach their marketing efforts to maximize available opportunities in 2023.
Opportunities for Dealers in 2023
With inventory shortages pushing some buyers to look to online-only retailers to find the model they want, it's critical dealers offer convenient buying options, both online and in-store, and simplify the entire process by meeting buyers where they are.
For instance, buying habits have evolved over the last few years as customers are now willing to wait longer for pre-ordered vehicles. According to the Vehicle Buyer Journey survey recently conducted by S&P Global Mobility, 56% of consumers in the US would be willing to wait more than one month for delivery of an ordered vehicle, and 30% would be willing to wait more than three months.
Additionally, customers are now willing to drive further than ever. The S&P Global survey showed that 70% of US customers were willing to select a dealership further away from their homes because the retailer allowed for more online purchase/comparison options.
Finally, it's important to note that dealerships are still valuable. Today, 82% of car buyers still want to test drive a representative model of their planned vehicle purchase before putting down their deposits. This is nearly identical to the 84% who had the same preference prior to the pandemic.
Marketing Team Contributions
As the new year begins, it is more important now than ever that automotive dealerships prioritize marketing efforts, even with limited inventory. With ongoing trends continuously shifting in the automotive space, it is imperative that marketing managers are able to craft marketing tactics, specific to the success of their dealership, that can successfully target their desired audiences.
To engage new customers and retain their loyal audience, it's critical for dealers to keep their foot on the gas pedal when it comes to their dealership marketing efforts. However, in today's increasingly challenging and competitive market, spray-and-pray marketing simply isn't effective, requiring dealers to optimize efforts with a targeted approach instead.
The marketing team should be utilizing strategies like predictive marketing to build a strong team that can do more with less. Leveraging predictive marketing technology, dealerships of all sizes can remove costly inefficiencies by automating tedious and manual processes. This includes:
Sifting through leads
Targeting the best prospective customers
Delivering personalized messaging at scale
Using Data Integrations to Support Efficiency
Dealership marketing tools and advertising fees can be costly line items for dealers. Oftentimes targeting customers who are no longer in the market or otherwise unlikely to buy, taking a spray-and-pray approach to advertising is both costly and inefficient. But by taking a targeted approach to their marketing efforts, dealers can maximize their ROI by engaging their best sales prospects while fueling a faster inventory turn.
To take a data-driven approach to identifying and engaging sales prospects, dealers need to integrate insights from their dealership's platforms including:
From here, dealers can take a comprehensive look across their loyalty, service and conquest portfolios to identify their most profitable sales opportunities.
Mastermind helps dealers further maximize their sales and marketing profitability by layering in intelligent predictive analytics and high-quality, third-party data. This empowers dealers to improve the efficacy and efficiency of their sales and marketing efforts by automatically engaging prospects with proactive, personalized marketing campaigns.
Sales Team Strategies
Just like in the marketing department, sales teams should also be leaning heavily on predictive analytics to drive strategy and decision-making. This enables dealerships to maximize profitability across their portfolio by empowering sales teams to identify otherwise untapped sales opportunities.
For example, oftentimes automotive marketers focus on two types of marketing efforts: Conquest and loyalty. What is less often talked about is the in-between customer, the loyalty of conquests. The effort and triumph of a successful conquest-marketing campaign can be undermined if automakers are losing most of their previous conquests at the same time.
Nomads who own a brand once and leave are also known as 'One and Done' – about 58% of Nomads left their brand in the 12 months ending July 2022. That's the highest 'One and Done' rate (defection rate of Nomads) in at least 10 years, according to data analysis by S&P Global Mobility.
By understanding the loyalty makeup of their customer base, and where their Nomads are going, brands can take a more targeted and efficient marketing approach to retain them.
Those highly at risk of becoming Nomads are:
Wealthy and highly educated professionals
Suburban families
Those with high disposable incomes
Loyalists are more likely to stay with the brand than a Nomad – 56% make loyalty for Loyalists vs. 43% make loyalty for Nomads, according to S&P Global Mobility reports. This means engaging and turning a Nomad into a Loyalist retains that customer when they return-to-market event. Additionally, it makes them more likely to stay with the brand when they are ready to buy again – fueling profitable loyalty sales for years to come.
Support from the Service Drive Supports
By taking a data-driven approach to dealership marketing, dealers are empowered to not only engage their best customers but also to acquire profitable trades and fuel their service operations.
By automatically assessing factors like a vehicle's estimated trade-in value or current programs and incentives that may be available to the customer, dealers can engage prospects proactively with personalized messaging. Using dealership marketing technology like Mastermind, dealers can further maximize their service-to-sales marketing efforts by:
Automatically identifying prospective leads
Discovering the key factors driving a prospect's purchasing decisions
Uncovering critical insights (such as a customer's CARFAX history report or vehicle maintenance history) before buy-back or trade
---
Download the Whitepaper:
How to Maximize the Profitability of Your Dealership's Customer Portfolio
---
CONCLUSION
Managers and sales teams around the country are ready to get back in the game. As inventory slowly steadies and prices continue to regulate, dealers have the opportunity to maximize profitability at every turn to secure sustainable success throughout 2023.
As dealers realize brand loyalty has been declining since the start of the pandemic, they must find new ways to reach customers earlier in the buying cycle to prevent them from defecting. Dealers must also leverage every sales opportunity throughout the month to continue high profit margins as the market stabilizes.
Finally, identifying and engaging prospective conquest sales leads is most effectively powered by predictive analytics. Heading off potential Nomads before they defect is equally as important as capturing those Nomads wandering away from their current dealer – all opportunities are just as critical when it comes to winning customers in today's market.
Want to learn how Mastermind can help your dealership maximize its profitability efforts of your sales team with car sales tips for 2023? Contact us for a free demo.