NADA Show 2022 Recap: Celebrations & Conversations with automotiveMastermind
The in-person return to NADA Show 2022 was particularly special for Team Mastermind.
automotiveMastermind was founded in 2012, but this year's convention marks our 8th appearance at an NADA Show, including 2021's virtual event. Over the last decade a lot has changed in how we do business and beyond.
The ways we help dealers has changed, too, evolving from helping dealers sell more cars to truly empowering dealers to maximize profitability at every step – now and in the future.
As we reconnected with our industry partners, friends and community, we were excited to share exciting new enhancements coming to our Mastermind sales and marketing platform, discuss evolving trends in the auto retail industry, and celebrate our continued commitment to our partners and community.
What's New: Mastermind Platform Enhancements
Amid ongoing inventory challenges, the service drive has grown increasingly important to dealership profitability, providing invaluable sales leads, as well as pre-owned acquisition and customer retention opportunities.
As part of our growing support for the entire dealership service-to-sales ecosystem, we announced three exciting Mastermind enhancements at NADA Show 2022:
Service-to-Sales Generator
This tool expands and builds on Mastermind's ability to automatically pinpoint and activate service-to-sales leads within our dealer partner's existing customer portfolios. Our new Service-to-Sales Generator fuels service-to-sales operations by reaching new customers and marketing to them.
By targeting and engaging in-market conquest sales prospects that are also high-intent service customers, Mastermind's Service-to-Sales Generator enables dealers to grow their loyalty and expand their market by engaging and nurturing future service-to-sales customers.
Utilizing a custom, dual in-market audience, Mastermind's Service-to-Sales Generator targets consumers within a dealer's Area of Influence who are:
· Current owners of the dealer's brand
· In-market for a new vehicle
· Have a Behavior Prediction Score® of 50-100
· A net-new customer to the dealership
Dealertrack DMS Integration
We also announced that aM is now part of the Dealertrack DMS integration partner program. This enables us to bring real-time service arrival notifications into Mastermind's ecosystem. As a "one-stop-shop" for customer information, Mastermind now informs users when a loyalty customer enters their service drive through real-time, in-platform and email notifications.
This will allow you to centralize the dealership workflow by providing insight into which customers are visiting the service drive. The integration empowers dealers to meet customers in the drive with speed, strengthen relationships with customers and increase service-to-sales opportunities.
Expansion of Recall Data
Our dealer partners can now utilize Mastermind to identify which customers within their loyalty portfolio have open recalls. With these insights, dealers are empowered to build relationships with existing customers to drive a key touchpoint that fuels immediate and future sales opportunities and promotes customer retention.
What's Changing: Discussing Auto Industry Trends at NADA Show
Car dealership trends are always changing. One of our favorite things about the NADA Show is the opportunity it provides us to connect with dealers and industry experts about the continuously evolving automotive retail industry.
Over on the NADA Live stage, Mastermind Product Marketing Manager Chris Potgieter joined fellow retail experts for an industry panel, How the Dealer of Today Can Serve the EV Customer of Tomorrow. Hosted by Kristen Balasia, Vice President of Consulting Services at S&P Global Mobility (formerly known as IHS Markit), the panel focused on how dealers can get in front of potential and future EV buyers.
Knowing EVs will soon be much more common in showrooms around the country, Chris and the panel shared ways for dealers to prepare to serve the growing segment. This includes investing in training, education, infrastructure and positioning themselves as the best EV resource for new buyers.
"Knowing a buyer's lifestyle and motivation for buying an EV is a great opportunity for dealers to provide information that buyers will value," explained Chris. "For example, if the EV buyer is a homeowner, a dealer might mention an in-home charging station. If the buyer is an apartment dweller … to local charging stations near them. Maybe the buyer has expressed frustration over being a frequent visitor to the service department. A dealer can point out that an EV has fewer moving parts that could break and can offer a new level of reliability."
Over on the show floor, Senior Director, Commercial Strategy and Performance Ian Grace also took a step into the spotlight – the NADA Spotlight.
Chatting with Maggie Clark on behalf of NADA Show, Ian was excited to share details on our trio of announcements as well as some important takeaways for dealers on engaging and communicating with their audience in 2022.
Finally, Ian flipped the script – and the mic – inviting some of our dealer partners, industry friends and fellow Masterminds to share their insights. In one interview, Ian was joined by Michael Cirillo, of the Dealer Playbook and founder of Flex Dealer, to discuss what he thinks is next for dealers in the year ahead.
Keep an eye out on our Twitter and Instagram feeds as we continue to share our conversations from the show floor in the coming weeks.
What's Staying the Same: Our Continued Commitment to our Partners & Community
While the industry and the ways we empower dealers continues to evolve, one thing that hasn't changed is our commitment to our dealer partners and our community.
As part of aM's Masterminds Give Back charitable giving program, we've made it a tradition to make a donation to a local organization during NADA Show to support the hosting community. This year, we donated $10,000 to Ronald McDonald House Charities of Greater Las Vegas (RMHC Las Vegas) – $100 for every dealership that participated in a Mastermind demonstration during the 2022 NADA Show.
"automotiveMastermind continues to uphold its commitment of giving back to the community and promoting health and wellness for children and their families through our Masterminds Give Back program," said incoming automotiveMastermind CEO Matt Leone. "There is a long history in the automotive dealership industry of supporting communities through various charitable donations. This particular organization is very dear to my heart and family, so with the entire industry gathered for the NADA Show, we're proud to support RMHC families local to the Las Vegas area."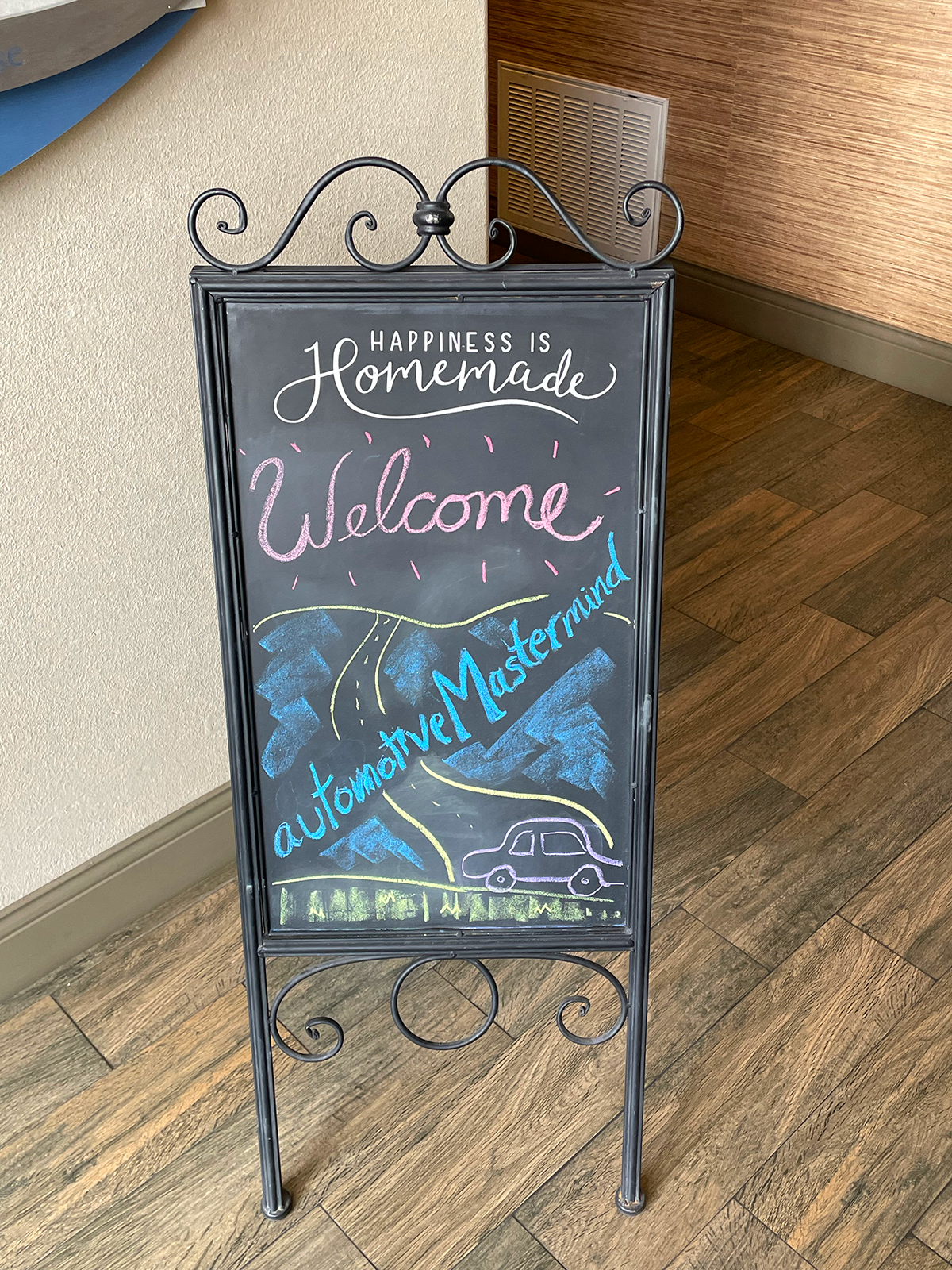 Packed with plenty of news, exciting updates and plenty of attendees, NADA Show 2022 was the perfect way to celebrate aM's 10th year empowering dealers to break new records with the Mastermind Advantage. Interacting with dealers and other members of the industry helps us to imagine what the future of car sales can be and how we can improve those processes.
Missed us at NADA Show and interested in how Mastermind can help you break new records in 2022? Contact us for a demo.