Are Automotive Shortages Projected to Last Into 2023?
As another year closes and 2023 is upon us, now is a more important time than ever for dealers to take a close look at inventory analytics for the past year. As the industry-wide microchip shortage continues to progress, sales managers must take a deeper look at what that means for:
Their business,
Their salesmen and
(Most importantly) Their customers
Mastermind has a variety of insights for dealers to consider going into the new year that will maintain a positive purchasing experience for both sellers and buyers. This is an especially important tactic to maintain in today's automotive space, as inventory supply has been constantly evolving throughout the year (and will continue to do so in 2023).
Does This Time of Year Historically See Limited Inventory?
Prior to the pandemic and microchip shortage, the latter months of the year were typically littered with OEM offers, as dealers aimed to get older models off the lot before the new year's models rolled in. And while every model year is set differently, the calendar year has always marked a huge endpoint for sales that would leave dealers scrambling to hit year-end quotas.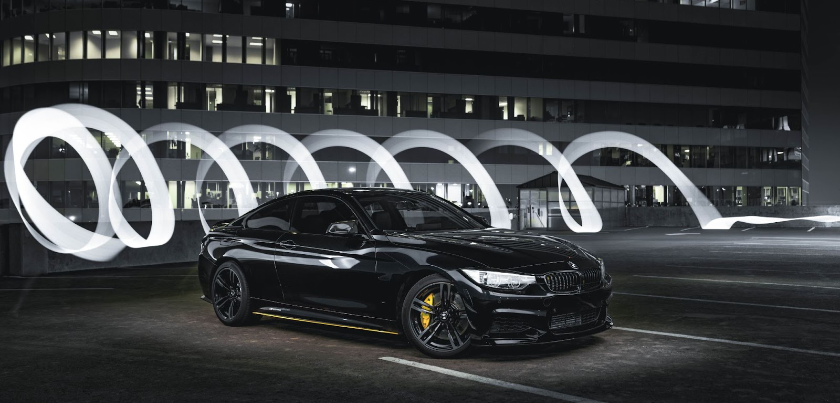 Today's auto dealership marketplace has changed dramatically over the last few years. Thanks in large part to vehicle inventory shortages caused by a number of external influences, new vehicle inventory has been at historical lows. This means rather than dealing with year-end sales, auto dealers have been rushing to move as many new vehicles as possible — every month.
How Have Trends Evolved Throughout 2022?
While the unexpected ups and downs of the early pandemic marketplace are largely behind us, today's auto retail market is much more volatile than many experts forecasted. By June, S&P Global Mobility reported the industry's average day's supply came in at only 26 days, marking an unprecedented 14 consecutive months of inventories below a 30-day supply. Prior to inventory shortages, a "normal" day's supply averaged in the 55-65 days range.
Despite shortages, many dealers saw sales progressively improve throughout the year. In August, S&P Global Mobility forecasted Q4 would likely experience, "the first year-over-year gain for new light-vehicle sales for the trailing year, with an estimate of 1.123 million units, equivalent to a 13.1 million seasonally adjusted annual rate."
Sales are slowing, however. In November, S&P Global Mobility reported November U.S. auto sales were estimated to pace at 14.1 million units. While this is an improvement from May to September, November saw slightly diminished performance compared to October, which saw a 14.9 million-unit pace, according to S&P Global Mobility analysis.
How Will Inventory Supply Change Going Into 2023?
In the past, pricing and selection played a significant role in buyers' purchasing decisions. Now, pricing on new and used vehicles has reached record highs and options on the lot are limited. Due to this, the dealership customer experience is playing a progressively bigger role in today's purchasing decisions.
"Sales should continue to improve, given the expected sustained, but mild, advancement in overall production and inventory levels," said Chris Hopson, principal analyst at S&P Global Mobility. "However, we also continue to monitor for signals of faster-than-expected growth in inventory. Currently, there are no clear signs; inventories have advanced as anticipated. But any indication of faster than projected growth in the overall stock of new vehicles could mean that auto consumers are feeling the pressure of the current economic headwinds and retreating from the market."
Dealers are experiencing ongoing challenges in engaging and retaining their audience, including:
Ongoing inventory shortages
Changing customer expectations
Growing competition
Forward-thinking dealerships are using this moment as an opportunity to revisit what their dealership customer experience looks like.
While customer demand is already being masked by the inventory shortages, dealers should expect to see higher interest rates and corresponding monthly payments likely continue to curb retail demand for the foreseeable future. Rate hikes by the Federal Reserve have led to the average interest rate on a new vehicle loan rising to 4.8% in May of 2022; this is the highest rate since pre-pandemic in March of 2020.
How Can Mastermind Help?
Mastermind empowers dealers to approach uncertain market conditions with confidence by identifying revenue opportunities from every corner of their dealership. This includes:
Proactively Engaging Customers
As inventory shortages extend the customer's path to purchase, it's important dealers engage buyers before they return to market. Mastermind's intelligent behavior prediction technology empowers dealers to proactively identify and engage buyers. This is an opportunity to set the stage for an excellent customer experience by developing a personalized plan with each buyer that ensures they get the vehicle they want, when they want it.
Improving Customer Loyalty
By using personalized messaging that meets buyers where they are in their journey, dealers are empowered to retain customers, despite inventory challenges and aggressive conquest attempts from competitors.
Working the Service Drive
By leveraging Mastermind to grow and mine their service-to-sales pipeline, dealers can efficiently and effectively drive their service revenue, grow their loyalty portfolio and increase their future car sales opportunities.
Maximizing Available Inventory
By proactively mapping customers who are predicted to be returning to market soon to the vehicles already available in their inventory, or even to tailored pre-order offers, dealers can maximize both their pre-owned and new vehicle inventory. This helps ensure customers are getting the vehicle they actually want, as well as improving dealership CSI scores and customer retention.
Conclusion
Industry-wide microchip shortages, in addition to continuing pandemic restrictions and other external market factors, have tremendously slowed down inventory at most dealerships across the country. To remain effective and proactive in an otherwise difficult selling market, dealers should look back on historical trends for this time of the year and aim to move cars.
While 2022 has been some flattening of the swinging curves, there is still enough uncertainty in the marketplace that dealers should be looking to 2023 and wondering how they can meet the challenges, not wait them out.
In the meantime, Mastermind can help dealers by improving customer loyalty in an otherwise disloyal market through personalized messaging and generating extremely convenient ways of doing business for each customer.
Want to learn how Mastermind can empower your dealership to sell smarter – even despite inventory challenges? Contact us today for a free consultation.