NADA Show 2023 Recap: Enhancements, Updates and Announcements from automotiveMastermind
The NADA Show 2023, hosted in Dallas, Texas, was an exciting and momentous time for Team Mastermind.
Similar to the NADA Show in 2022, we had the opportunity to:
Reconnect with our industry partners
Discuss evolving trends in the auto retail industry
Celebrate our continued commitment to our dealership partners
When it comes to NADA Show, this wasn't our team's first rodeo. That said, as the industry faces new and evolving challenges in 2023, our team was especially excited to showcase how Mastermind can empower dealers to identify new opportunities across their dealership in the year ahead.
Marking our 9th appearance at the show (including the all-virtual event in 2021), this year's show was our biggest yet. In only a few short days, our team:
Announced several Mastermind product enhancements and platform updates
Chatted on the on the show floor with media and industry leaders
Reconnected with the Dallas community and continued an aM tradition
Pre-Show News & Announcements
Introducing Mastermind Platform Enhancements
Before the weekend even got underway, our team announced enhancements to our Mastermind automated sales and marketing platform. This was done to help dealers sell smarter with greater:
Market insight
Visibility into lease buyouts
New digital advertising options
To improve how dealers connect and communicate with current and prospective customers, enhancements allow dealers to access new advertising channels, integrate deeper with their technology stack and view comprehensive analytics and insights. This, in turn, empowers dealers to:
Better understand their market
Streamline sales processes
Make smarter business decisions
"Dealers and OEMs have experienced unprecedented market conditions over the last few years," said Aaron Baldwin, chief product officer at automotiveMastermind. "A great example is customers buying out their lease contracts instead of entering new lease agreements. We see buyouts north of 40% in most brands. With our expertise in predictive analytics, we recognized the opportunity for OEMs and dealers to take better control of their first-party data to enable them to proactively navigate difficult and varying macro-economic conditions."
automotiveMastermind Joins the Reynolds Certified Interface Program
We also signed a contract to join the Reynolds Certified Interface Program to directly integrate Mastermind, aM's flagship automated sales and marketing platform, with the Reynolds and Reynolds ERA® and POWER Dealer Management System (DMS).
Once certified, the new integration will be able to:
● Automatically sync data. This feature will ensure that select customer and dealer information is automatically synced from Reynolds to Mastermind, enabling more accurate in-market predictions with Mastermind's Behavior Prediction Score® and better, more relevant offers.
● Improve service-to-sales capabilities. This update includes live service arrival notifications that will let dealers know when a loyalty customer or a service-to-sales prospect is visiting the service drive. Dealers will also receive service appointment reports so they can plan for which loyalty and service-to-sales customers are visiting their service drive.
● Increase data security. RCI integration is the most secure way to share data between Mastermind and the Reynolds DMS.
News & Conversations from the Show Floor
Media Meet-Ups & Mastermind News
One of our favorite parts of the yearly NADA Show is gathering with our media partners we wouldn't otherwise see all at once. Throughout the weekend, our team was excited to chat about industry trends, new platform features and more with journalists and reporters from:
Wards Auto, Car Biz Today (CBT)
Automotive News
Auto Success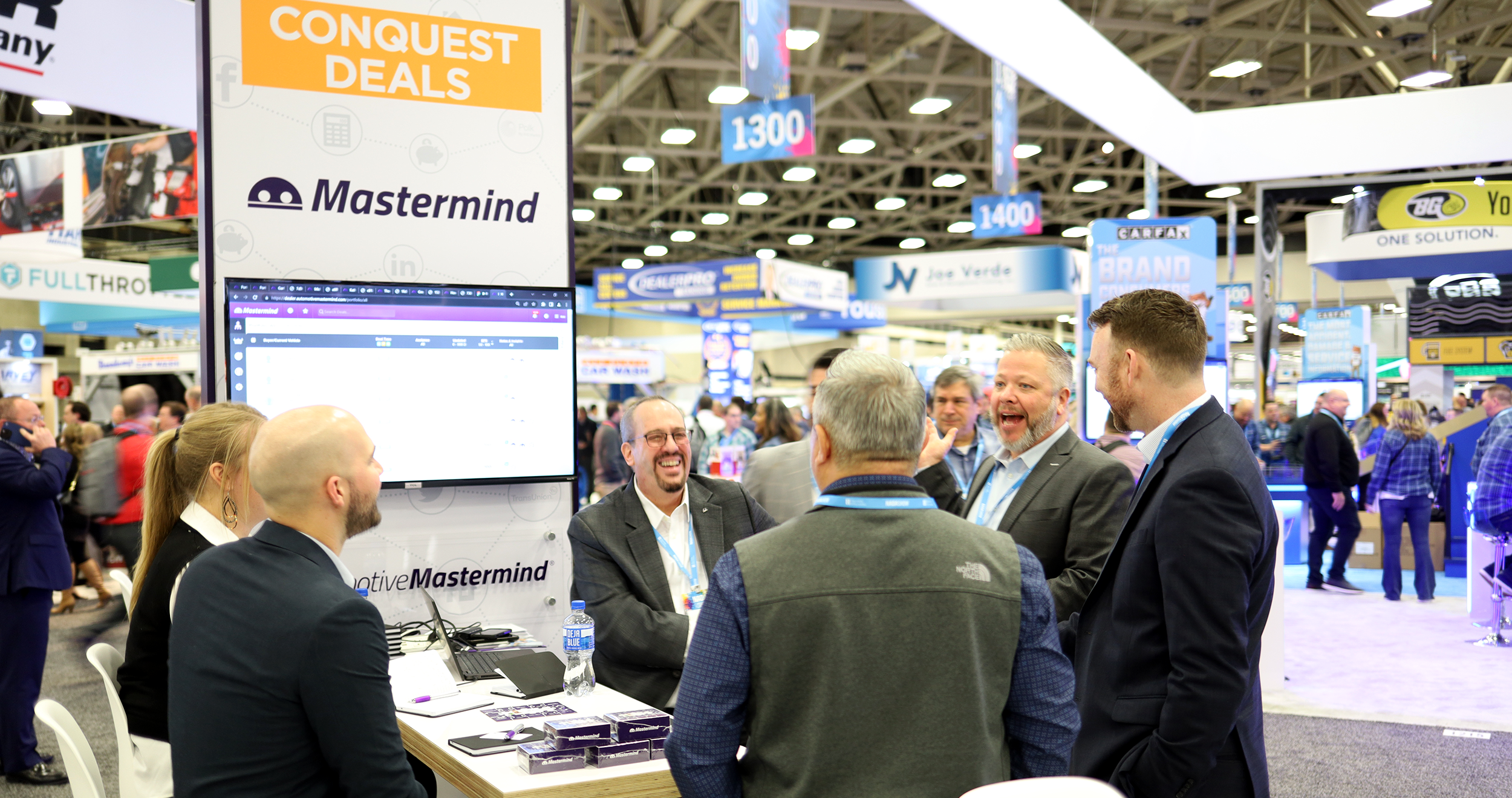 One of the highlights from our weekend at NADA Show 2023 was when automotiveMastermind Vice President of Product Bill Egan had the chance to catch up with the team at Automotive State of the Union (ASOTU). Bill chatted with Kyle Mountsier from ASOTU on the opportunities ahead for auto dealers in 2023. Check out their full conversation below!
automotiveMastermind & DealerSocket
During the show, Team Mastermind also announced an integration with DealerSocket, Solera's industry-leading customer relationship management (CRM) software. The integration aims to create a more efficient workflow for dealers using both platforms with integration of the notes feature, ensuring customer activities records are consistent in their CRM.
Chief Product Officer Aaron Baldwin, said of the partnership, "With this integration, dealers will save time by automating manual and repetitive processes and receive an updated and complete record of notes in their DealerSocket CRM. Our goal with this integration is to make sales teams' lives easier and to give them increased visibility into a customer's status in the sales process."
automotiveMastermind Partners with Orbee
Next, we announced our strategic partnership with Orbee, a leading provider of customer experience middleware for dealerships. Orbee's Customer Data Platform will be integrated into Mastermind to enable our partners to unlock greater personalization and optimization.
Through this new partnership, dealer partners will be able to take advantage of first-party data intelligence from their customers' behaviors on their websites and all interaction touch points. This comes with many options, including:
Digital retailing
Chat
Credit
Orbee's middleware will also seamlessly integrate and map multiple data streams from Mastermind to further understand the full customer journey.
automotiveMastermind Gives Back
Our team closed out NADA Show by continuing an annual tradition that's especially important to us. As part of our Masterminds Give Back program, we donated $10,000 to Ronald McDonald House of Dallas: $100 for every dealership that participated in a Mastermind demonstration during the 2023 NADA Show.
"automotiveMastermind remains committed to giving back to the community in a way that promotes health and wellness for children and their families through our Masterminds Give Back program," said automotiveMastermind CEO Matt Leone. "The automotive dealership industry has a long tradition of supporting their communities through various charitable donations, and we're proud to support Ronald McDonald House families here in Dallas."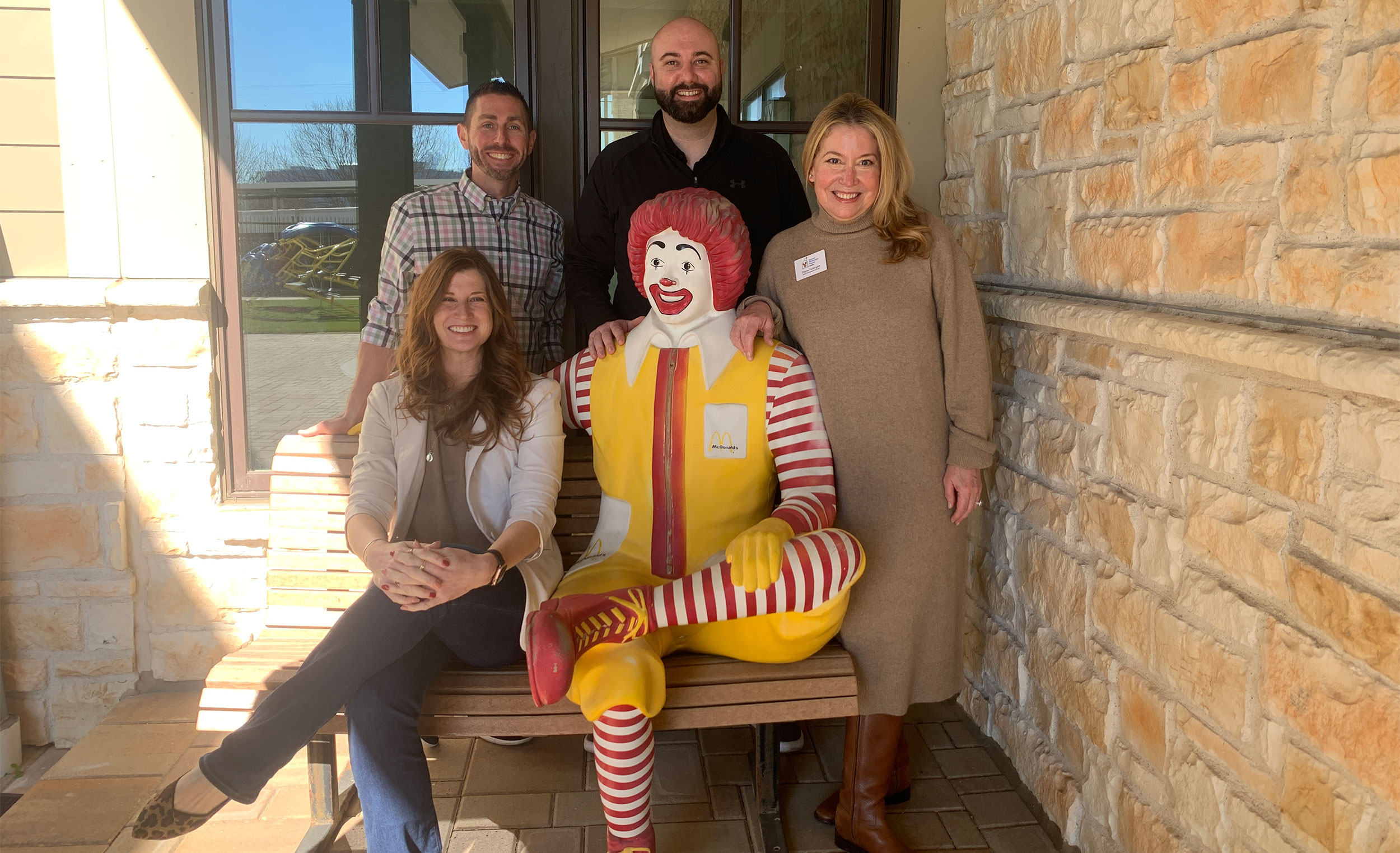 Recap
From exciting news to thrilling new opportunities for our Mastermind team, NADA Show 2023 was the perfect way to kick off Mastermind's 11th year empowering dealers to close more deals and helping the industry solve tomorrow's challenges, today.
Missed us at NADA Show and interested in how Mastermind can help you sell smarter in 2023? Contact us for a demo.