Managing New & Pre-Owned Inventory Through Service Drives
According to reports from S&P Global Mobility, vehicle production output in Q3 in 2022 exceeded the 2019 level. That said, vehicle availability and dealership inventory levels are still slow to improve, and experts say that vehicle pricing will likely still be a challenge in 2023.
According to Manheim, the used retail days' supply at the end of October was 49, down from 52 days in September.
What Does This Mean for Dealers?
This unique situation means dealerships will likely continue to be on the hunt for in-demand, high-quality inventory for the foreseeable future, no matter which manufacturer they represent.
Amid ongoing inventory shortages, buy-backs and trade-ins have become critical to maintaining a profitable and sustainable pre-owned inventory portfolio throughout the past couple of years. With detailed customer and vehicle insights, the service drive provides the perfect opportunity for dealers to acquire in-demand, high-quality trades, as well as the ability to double down by selling a customer a replacement vehicle.
In this blog post, we'll share best practices for acquiring pre-owned vehicles through the service drive, including:
Proactively identifying prime vehicle acquisition opportunities
Engaging valuable prospects before they start shopping
Generating profitable sales and service opportunities for the future
Proactively Identify Service Drive Opportunities
While aligning your sales and service teams can be challenging, ensuring your entire dealership is on the same page regarding your acquisition strategy is critical to developing an efficient plan. Ensure your service team is in the know regarding in-demand makes and models. This also includes setting internal standards for your dealership's buyback expectations to maintain consistency.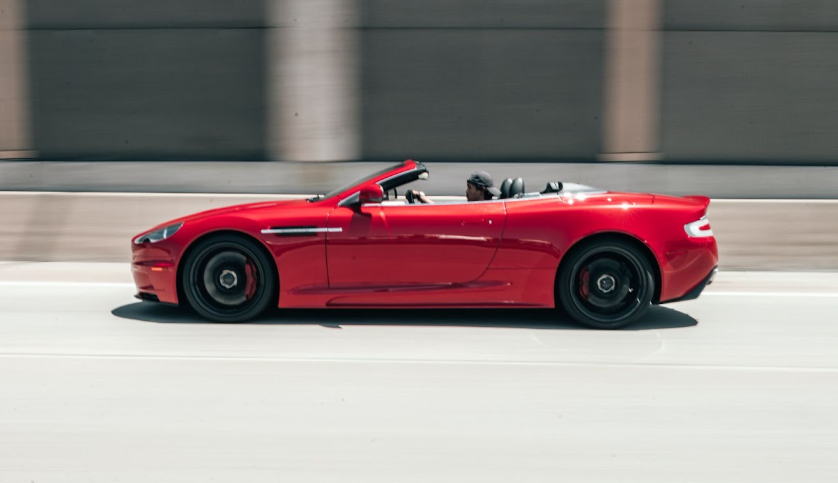 These details will be key when identifying prospective trade opportunities among service customers. However, identifying which customers represent the best opportunities for your dealers' inventory management is a bit more complex. Unlike other prospects, service customers are typically not in the market yet and are simply trying to keep their vehicles maintained. Pinpointing which customers are preparing to return to market is key.
Leveraging advanced data mining tools like Mastermind, some dealers are proactively mining their upcoming service-to-sales appointments to engage customers who represent their best future trade opportunities. This includes customers who are out of warranty or over their lease mileage or those who could benefit from a lower monthly payment.
Some dealers have taken this approach one step further, reconfiguring their BDC to dedicate one (or a small number) of their most tech-savvy team members to act as a service-to-sales liaison. This strategy enables service teams to efficiently identify proactive trade opportunities and engage prospects before they enter the service drive, setting the stage for an excellent buyback experience.
Engage Prospects Before They Start Buying
With an increased demand for pre-owned vehicles, competition to acquire the best used models is fierce. To acquire profitable buybacks, dealers need to get ahead of the competition by getting ahead of prospective leads.
Using the same previously mentioned data mining tools with predictive marketing capabilities dealers can:
Automatically identify prospective leads
Identify the key factors driving a prospect's purchasing decisions
Uncover critical insights (such as a customer's CARFAX history report or vehicle maintenance history)
By automatically assessing factors like a vehicle's estimated trade-in values or current programs and incentives that may be available to the customer, dealers can engage prospects proactively with personalized messaging.
This can include specific offers that factor in demographic information, such as household composition, previous purchase history, and more. Taking a tailored approach with each prospective customer empowers dealers to stand out from the crowd and engage prospective leads before they start shopping around.
Generate Future Sales and Service Opportunities
Today, amid inventory shortages and historically high vehicle prices pushing the market to new heights, nurturing customer loyalty is crucial to ongoing dealership success. Loyal customers and their households are additionally an invaluable source of high ROI sales, meaning they are:
Less likely to haggle
More likely to generate service and other fixed-ops revenues
Contribute to referral business
These dealership inventory sourcing opportunities provide not only the highest margin sales on the new car going out but also on the trade coming in.
By using dealership marketing technology that integrates with their CRM and DMS, some dealers are proactively promoting customer loyalty. This is done by automatically engaging customers at key relationship-building touchpoints, such as using conveniently timed and personalized service notifications and developing a positive connection with each household until they are ready to re-enter the market.
Interested in exploring how Mastermind can help your dealership overcome inventory challenges and embrace new opportunities? Contact us for a free demo.